Event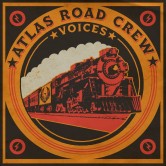 Atlas Road Crew Video Shoot (BE in the Video!!!)
Venue:

Sunday Night

Doors:

7 PM – 9 PM
FREE
Wanna be part of a professional music video shoot for Atlas Road Crew's upcoming release "Black Eye Sunrise"? Come dance your ass off and actually BE in the video!
Come to the Jammer for cheap beer & food on January 4th! It'll be an excellent way to shake that New Years Eve hangover.
THIS IS A FREE EVENT! Atlas Road Crew will also play a short set for the crowd after the video is filmed!