Event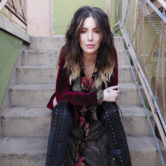 DOROTHY W/ Charming Liars
Venue:

Saturday Night

Doors:

9PM
Tickets are $20.
Doors 9PM Show is 10ish
Ages 21 Up or with Parent
VIP TICKETS are off sale
Meet & Greet and Photo Opp w/ Dorothy
Early Entry
Signed Poster
Commemorative VIP Laminate
http://dorothytheband.com
https://wearehear.app.box.com/s/48qxgx4x05i3mh3zfm4i1wjgf56rcqqc/file/302765550901
AUG 18_ISLE OF PALMS
Dorothy was built around Dorothy Martin, a singer who was born in Budapest but raised in San Diego. As a child, she started singing early and eventually made her way to Los Angeles. Rolling Stone named Dorothy one of the best 50 Best New Artists of 2014 and soon after, Dorothy was signed by Jay-Z's Roc Nation.
The band's first album ROCKISDEAD, received much critical acclaim, hitting No. 1 on Billboard's Heatseekers Chart, No. 5 on Top Hard Rock Albums, and featured two songs ("Raise Hell" and "Dark Nights") in the Top 40 on Billboard's Mainstream Rock chart.
Martin recently put together a new, high level, and powerful band including guitarist Owen Barry, guitarist Leroy Wulfmeier, bassist Eliot Lorango, and drummer Jason Ganberg. Dorothy is releasing their second full-length album 28 Days in the Valley on March 9th.
"This was a spiritual journey and very healing, and because of that it's an unapologetically honest record," says Martin of the new album. "Somehow Linda [Perry] knew I had more to give as a singer and writer. I used to hide behind the tough girl sound, but she taught me that there is power in my vulnerability and that's what you get on this record."
28 Days in the Valley still has the in-your-face bluesy, gritty rock and roll fans loved on 2016's ROCKISDEAD, and their recent standalone single, "Down To the Bottom," which hit No. 35 on Billboard's Mainstream Rock chart and which Rolling Stone called the "perfect mix of blues thunder and alt-rock guitar crunch." But, added to that thunder this time around are more layers of emotion fueled by less metal, more California desert rock vibes. The lead single "Flawless", a fearless yet vulnerable anthem, is out January 19th.
Critics have compared Martin to some of the greatest female artists of our time, such as Amy Winehouse, Patti Smith, and Grace Slick, even calling her "a revved up Adele teetering on the brink of chaos." The band is managed by We Are Hear and represented by Roc Nation. Dorothy is currently on tour. For more information, visit dorothytheband.com.
Charming Liars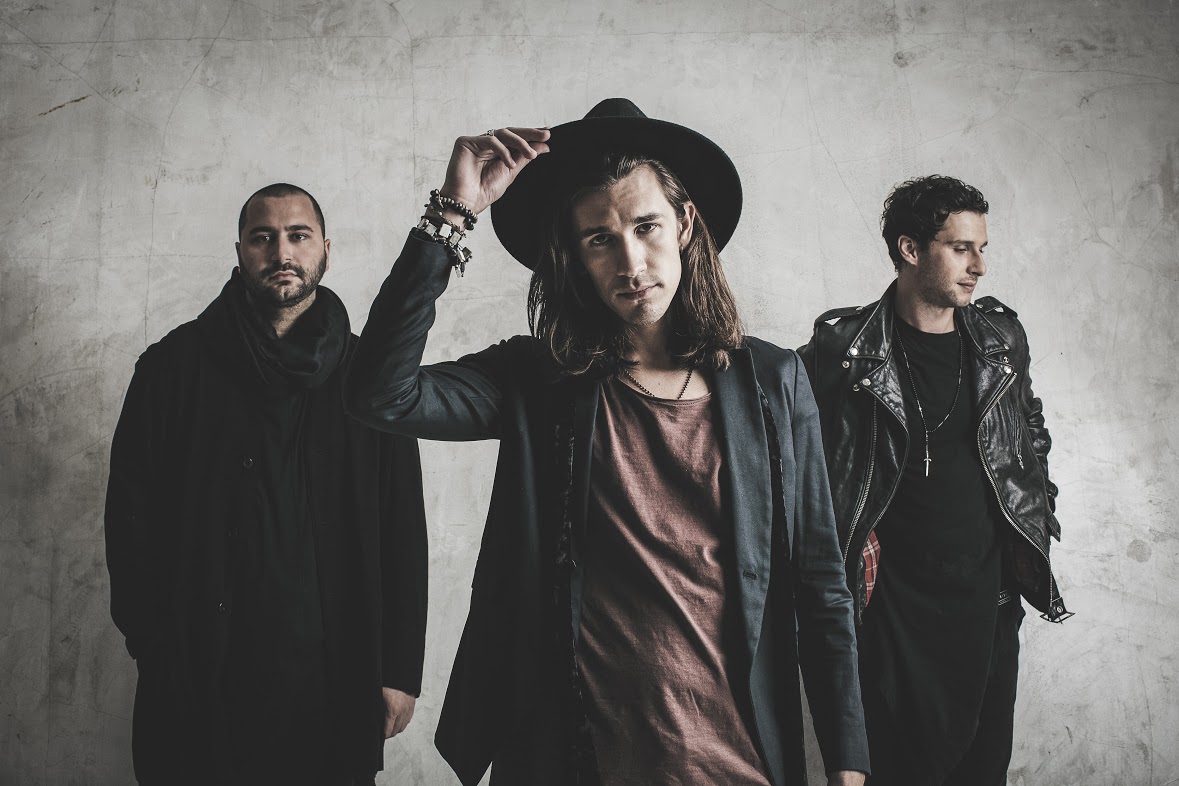 https://www.charmingliars.com
Los Angeles by way of London Alternative Band Charming Liars have been building steadily since their inception. The band has been endorsed by no less an icon than Sir Elton John, who has featured the band's songs on his Apple Music "Rocket Hour" radio show. They have toured with a diverse array of acts such as Jane's Addiction, Night Riots, New Politics and You Me at Six. They are no strangers to big stages and have played at festivals both in and outside the U.S. With the upcoming release of addictive new single "Like A Drug" on April 6th through Chartmaker Inc., and an LP of new material in late June – the band is prepared to have a breakthrough year in 2018.
Charming Liars evolution began in London's West End when Karnig and Mike were still in their teens. They both came from homes with wide ranging and eclectic musical tastes, and that early exposure informed their approach to making music. They started writing and playing together in a series of bands and honed their musicianship with several tours up and down the U.K. In 2013 they decided to make the move to Los Angeles, in part spurred on by an encouraging social media message from songwriter and producer John Feldmann (Panic! at the Disco, Plain White T's, 5 Seconds of Summer, Blink-182) – who told them to look him up for a songwriting session if they were ever in town. They connected with Kiliyan through a mutual friend while he was attending The Musicians Institute in Hollywood. Through initial conversations that lead to songwriting and then recording sessions – the 3 realized that they had an organic musical chemistry that would lead to interesting possibilities. The current line-up was solidified.
Inspired by Alternative and Rock giants like U2, The Police, and Linkin Park, among others – the band pays tribute to their roots while carving out their own unique Alt.Pop sound. "We want to have a big effect on music listeners around the world," Karnig says, "whether it be through the feeling of the music, lyrical content, ideals or even simply friendship". Mike adds "We're most content when we get the opportunity to play the songs we wrote in a live setting. We take great pride in crafting our live show to reflect the recordings we so diligently work on in the studio, to really connect with our fans".
Having released a couple EP's since their arrival in the states, 2016 saw the release of their single "Soul" which reached number #40 on the Alternative Radio Charts and who's video has over 600,000 views on Youtube. A cover of Sir Elton's "I'm Still Standing" was released in the spring of 2017 in conjunction with the Grammy organization's MusiCares arm. The band continued to make inroads @ Alternative radio in the fall of 2017 with "Insomnia", which is still getting residual play at the format.
They have built a following with constant touring, and have played across the entire as well as South America, Mexico, the U.K. and Brazil. Their touring resume includes the Uproar tour, as well as opening for Night Riots, Kings of Leon, Weezer, and Jack White. To support the new "Like A Drug" single, tour dates are being booked for the summer.