Event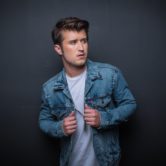 Dylan Schneider W/ Lauren Hall
Venue:

Saturday Night

Doors:

9PM – 1AM
Ticket are $10…Doors 9PM show at 10ish
Dylan Schneider is wise beyond his years, especially when it comes to his songwriting. But perhaps even more impressive is Schneider's ability and willingness to connect with fans on a personal level. "I used to freak out if an artist would respond or interact with me. It's incredibly important to me that I do the same with my fans." That love for fans has helped grow Schneider a collective social following of over 1,000,000.
http://dylanschneidermusic.com
After the release of the debut EP Wannabe in August 2016, his follow up EP 17 was released in October of the same year, landing at #3 on the iTunes Country Album Charts. In February, he premiered the music video for his song "You Heard Wrong" with major music outlet Billboard, who called him "country music's next rising star." Schneider recently released his latest EP Spotlight's On You in April, and the five-song album hit the #1 spot on the iTunes Country Album Charts. He spent the summer on the road, selling out dates on his own headlining tour, and released single "How Does It Sound" in July of 2017, which has already accumulated nearly 3 million streams on Spotify.
In November of 2017, Schneider signed with Interscope Records as the label's first direct country signing – coinciding with the release of his new single, "No Problem". He's currently on tour as direct support for Chris Lane's Take Back Home Tour and Granger Smith's Don't Tread On Me Tour.
With a lot in the works, Schneider's focus remains the importance of the fan. "At the end of the day, I'm nothing without my fans. When I write, I'm thinking, 'how is this song going to sing live, and how will the audience react and identify?' What I do, most importantly, is for my fans. My job is to connect and show them a good time." It seems Schneider's off to a great start in doing just that.
https://www.reverbnation.com/laurenhallmusic