Event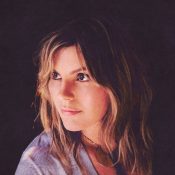 Grace Potter on the Liquid Aloha Beach Stage- Tuesday
Tickets $40 DOS $50
Doors 6:00 Show at 7:00ish…
Ages 21UP or with Parent
https://www.gracepotter.com
A bluesy, roots rock specialist with a powerful voice, Grace Potter is a singer, songwriter, and multi-instrumentalist (primarily Hammond B-3 and guitar) who burst onto the scene in the early 2000s both as a solo artist and with her band the Nocturnals. The group went widescreen in 2013 with their eponymous third studio album, which paired country and heartland rock with muscular Memphis-style grooves. She returned to her solo career in 2015 with the Midnight LP, which was followed by Daylight in 2019.
Born in Waitsfield, Vermont, Grace Potter grew up in a family that encouraged her artistic pursuits in areas from music to theater, the latter of which she was studying at St. Lawrence University when drummer Matt Burr heard her singing at an open-mike night in 2002 and asked if she would form a band with him. She declined, but when her high school friend and bass player Courtright Beard enrolled in their college, she reconsidered the invitation, and the three of them began to write and perform jazz-influenced songs, with Potter also taking up duties on the Hammond B-3. Soon, guitarist Scott Tournet joined, and the bandmembers, calling themselves Grace Potter & the Nocturnals — thanks to their late-night practice habits — began to think seriously about making music their careers. When Burr graduated in 2003, they decided to move back to Vermont to some land that Potter's parents owned and dedicate themselves more fully to their craft, replacing Beard (who chose to stay at school) with Bryan Dondero in the process.