Event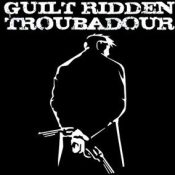 Guilt Ridden Troubadour
Venue:

Thursday

Doors:

9PM

Tickets Available at Door
Tickets $10 or free with the purchase of a Drive By Truckers ticket
Doors 9:00 Show at 10:00ish…
Ages 21UP or with Parent
https://www.facebook.com/guiltriddentroubadour/
Guilt Ridden Troubadour stands on the songwriting of Reid Stone to cohesively achieve a psychedelic roots rock sound.
Guilt Ridden Troubadour released their album "Gone" in 2013. GRT bandleader Reid Stone landed in Charleston five years ago after fronting the hard-touring Oxford, Mississippi-based Southern rock group Daybreakdown from 2003-2007. About two years later, he was on the road again, with a five piece band staring at his backside. GRT's sound is more alt-country and Americana than Stone's previous band, and the music is more lyrically-driven than Daybreakdown, but they still brings the Southern rock edge. Think Gram Parsons, John Prine and Jay Farrar style songwriting, but with a Flying Burrito Brothers, Hot Tuna or Little Feat presentation. "Gone," Stone's first new release since '07, is an easy listen with it's clever catchiness and guest appearances by Shovels & Rope's Cary Ann Hearst.