Event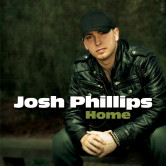 Josh Phillips
Venue:

Saturday Night

Doors:

9PM

Tickets Available at Door
Tickets are $5 at the door..(Doors 9PM)
When the two things you excel at in life happen to be great American pastimes, odds are pretty good great things are coming your way. North Carolina's Josh Phillips embraced the blessings of what he loves to do and sure enough the guy is making good on his gifts.
http://www.reverbnation.com/joshphillipsmusic
Born and raised on a 25-acre farm in the small town of Sanford, playing baseball was Josh's first love. At fifteen he was invited to attend Atlanta Braves training camps. As one of the youngest recruits in talks with the legendary team there's no doubt Josh was being groomed to become a star outfielder. He played for North Carolina's Pfeiffer University and Pitt Community College until knee injuries took him out of the game completely.
When his cleats and glove were put away for good, Josh was searching for direction. On a dare he posted his first song "Blessings" on YouTube. If at least 500 people watched it within the first 24 hours, he'd agree to continue. Six hundred people viewed "Blessings" within the first 12 hours and Josh set out in a whole new direction.
Described as urban country with a hip hop delivery, Josh says his goal is to create music that offers something new. "This isn't straight ahead country, or another southern rock sound. I don't see myself blending in, when I want to create music that stands out.
"Garth Brooks, George Strait, and Hank Williams, Jr. have influenced what I do. AC/DC, Led Zeppelin and Three Doors Down are what I like in rock music. Listening to Eminem was forbidden when I was growing up, but there's so much passion in his music, I listened anyway. The level of angst and distress he communicates is fuller and more intense than other mainstream artists I was drawn to. "
Just before he turned 21 Josh won the 2012 Lee County Fair Battle of the Bands out of dozens and dozens of submissions in a regional call to artists. The top 20 bands were selected and Josh took home the prize. His crossover appeal hits a broad range of influence from various lifestyles. The demographic base ranges from young women to jocks, car enthusiasts and the Harley Davidson crowd are among his fans and friends, and he's just getting started.