Event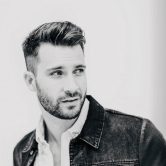 Mitchell Lee on the Bud Light Seltzer Beach Stage
Venue:

Friday

Doors:

5PM – 9PM
Tickets are $10…Doors 5PM Show is 6:30ish
Ages 21UP
Mitchell Lee quickly became one of America's fan favorites after appearing on NBC's hit show The Voice, but had an established career beforehand as the frontman of his previous band, Southwood. Starting fresh out of his graduation from The Citadel (The Military College of South Carolina), and after his mother's unexpected passing, this self-determined aspiring dentist found himself falling in love with performing to his local town of Charleston, South Carolina as a solo acoustic cover artist. From there, he cut his teeth learning along the way, putting together a band that would later become one of the Southeast's most sought after acts sharing the show bill with artists including Kenny Chesney, Zac Brown, Eli Young Band, and of course Carolina-native mega-stars, Hootie & The Blowfish.
https://www.mitchellleemusic.com
Mitchell then moved to Nashville, Tennessee on his own as the others would choose to stay in Charleston. Mitchell quickly fell into the circles of some of the biggest hit-songwriters, learning as much as he could while he continued barreling down the path of his newfound music career. After making it as far as the fourth out of five stages of The Voice, being cut just before the Top 12 Live rounds, fan-favorite Mitchell Lee was immediately brought back to the show and hired on by NBC as one of the shows red carpet and social media hosts. As a natural on camera, playfully interviewing the few remaining contestants in the final rounds, his coach (Blake Shelton) along with the others (Adam Levine, Miley Cyrus, and Jennifer Hudson), and other celebrity guests, the new role landed him a TV/Film agent.
Looking back, Mitchell laughs when he thinks about the time his mother responded to his dental school aspirations with "…growing up, I just thought you'd end up being an actor or a rockstar." Looking forward, Mitchell Lee plans to do everything he can to honor her dream. He released his much anticipated new single, 'Already Gone', early this year.