Event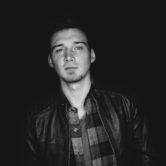 Morgan Wallen W/ Cody Webb "Outdoor Sunset Concert" with Nash FM
Venue:

Thursday Night

Doors:

6PM – 9PM
Free Acoustic Sunset Show outside on our Volleyball court. Brought to you by Nash FM, Miller Lite and Corona Light…
Cody Webb 7PM
Morgan Wallen 8PM
Morgan Wallen is a passionate singer with a unique sound who grew up in Appalachia, and you'll be hearing Morgan Wallen before 2016 is over. Wallen moved to Nashville in July 2015, not sure what he would find, but convinced that he should at least give his dreams a legitimate shot. Less than a year later, he'd already been signed to Big Loud Records, recorded some initial tracks with producer Joey Moi (Florida Georgia Line, Jake Owen) and hit the road on his first radio promotion tour.
http://morganwallen.com
http://codywebbcountry.com
http://www.nashfm969.com
It might appear that Wallen's on the fast track, but it took him a while to get there. Born in Sneedville, Tennessee (a town that also lays claim as the birthplace of bluegrass pioneer Jimmy Martin), to a hard-rock-lovin' preacher and contemporary-Christian-devoted teacher, Wallen showed his musical interests early, singing in front of the local congregation at age three and asking for a violin for his fifth birthday. He would soon switch to piano and later add guitar to his arsenal, though he never really imagined it was possible to make a career of it.
"I didn't think that was realistic because I had no clue about how the music business worked," Wallen says. "Even living three hours away, I had no idea about Nashville."
Instead, he focused his efforts on baseball, and he was pretty good at it. Playing shortstop and pitcher for Gibbs High School in Corryton, the same school where Kenny Chesney graduated. Wallen earned an offer to continue playing at a major college.
But fate intervened. While pitching during his senior year, he felt a pop in his right elbow and would undergo a tendon replacement procedure. While he was able to continue playing guitar and piano, it proved to be the end of his baseball career.
"Looking back, I'm glad it happened the way it did, because I really actually loved music more than I ever did baseball," he says.
The kind of music almost didn't matter. Rock, hip-hop, country – he loved it all, particularly the emotional connection that it created between the musician and the listener. But when he wrote, the music was invariably country.
"Writing music was a way for me to get my feelings out," he says. "I don't really express my feelings very much, and I guess it was just a way for me to let some of that go. It's my safe place."
His mother signed him up to audition for NBC's The Voice, convinced that he'd do well. Wallen had no idea what to expect – he'd never seen the show – but he was chosen by Usher and was later stolen by Adam Levine. The last song he performed during his run, a cover of Florida Georgia Line's "Stay," helped him steer him toward his creative destiny.
"Honestly, I was just trying to figure out who I was," he reflects. "I was trying to figure out me as a person, me as an artist. It was one way to do it."
During his time in California, Wallen met Sergio Sanchez, the lead singer and writer for Jive Records' hard-rock band Atom Smash. While Sanchez initially served as Wallen's vocal coach, they hit it off and started co-writing regularly in Knoxville. Armed with new music, Wallen and Sanchez moved to Nashville and became ingrained in the city's music community. From there, things moved quickly. Wallen's managers, Dirk Hemsath and Mike Bachta of Working Group Artist Management, set him up to play for William Morris Endeavor's Kevin Neal, agent for Jason Aldean and Florida Georgia Line. Neal signed him on the spot. Hemsath and Bachta next sent demos to Big Loud Shirt's Seth England, hoping to land some co-writing opportunities with songwriters at the publishing company. England was so impressed that he brought Morgan in to audition for his partners in Big Loud Records: Craig Wiseman, Clay Hunnicutt, Kevin "Chief" Zaruk and Joey Moi. They signed Wallen to both the label and the publishing company.
Wallen started woodshedding as a songwriter, working with the likes of Wiseman ("Live Like You Were Dying"), Rodney Clawson ("Dirt"), Chris Tompkins ("Drunk On A Plane"), the Warren Brothers ("Highway Don't Care"), Tommy Cecil ("Home Alone Tonight") and Matt Dragstrem ("Sippin' On Fire"). Meanwhile, Big Loud proved that it was big-league – while Wallen worked on his own music, the label's first-ever single, Chris Lane's "Fix," went into the Top 15 and continued climbing, an unheard-of start for a brand-new label.
Wallen hopes to build a similar story. He headed out on a promotion tour of radio stations in the summer of 2016, giving him a chance to start playing for people again after spending so much of the previous year in writing rooms and the recording studio. The end goal is to be on a stage, making that emotional connection with his distinctive sound. But it takes time to get there.
"We've just really been trying to get the focus on the music," he says. "If we don't have that, then there's no point in playing."
Cody Webb has played hundreds of dates across the country, earning thousands of fans with his keen vocals and distinctive guitar skills. With his single "She's Carolina," Cody was able to pull on the heartstrings of his native South Carolinians and draw them in like never before. After a lot of hard work and support from some of the best fans out there, Cody received over one million views on his Facebook "She's Carolina" lyric video, as well as 100k+ streams and growing.
Having grown up in the small town of Ridge Spring, SC, Cody's childhood consisted of hunting, fishing, sports, and music. His mother was the music minister at his hometown church and his father was a singer-songwriter and musician, so it came as no surprise when Cody chose to follow in their footsteps and take his own path into the music world. He began playing guitar at a young age, with musical roots that were planted in southern rock. "I was influenced by Lynryd Skynyrd, Allman Brothers, Pink Floyd, and many other classic rock bands." His first big gig was at the South Carolina Poultry Festival, playing alongside his father's band. With shaking hands and a mere twelve years of age, Cody had his spotlight moment playing the intro to "The Ballad of Curtis Lowe." It was that moment that Cody knew he wanted to be a guitar player, setting his eye on headlining the festival himself one day.
Cody went on to major in mechanical engineering at Clemson University. "I wanted to play the downtown bars so bad," he says. "My first college gig was a party my friends threw during my freshman year. Eventually, I talked a local venue into letting me play one Wednesday. We packed it out and I never had a problem booking a date in Clemson after that." Cody soon found himself drawn to his more recent musical influences. "I always liked country, especially older country, but it wasn't until my early college years, after listening to Eric Church, that I really got into modern country; he made me fall in love with the art of songwriting." With that in mind, Cody booked nearly every weekend and ventured out regionally playing 160 plus dates during his senior year. "I played as much as I could and saved as much money as I could, knowing Nashville had to be my next destination."
After years of hard work and traveling back and forth to Nashville, Cody finally achieved his goal of permanently moving to Music City in 2014. Cody has since grown and evolved, not only a singer and musician, but as a songwriter as well. "I believe what I do starts with a song and that a song is the foundation of what we do in the music business. As an artist, I've always wanted to take writing very seriously. I don't want to put my style in a box; I just want to always release great songs that make me feel something." Since making the move to Nashville, Cody has written over 150 songs and released a self-titled EP, as well as three singles ("More Than a Little," "She's Carolina," and his 2017 release "Don't Tell Me I Won't," co-written with hit songwriter Jason Matthews). Perhaps the most notable part of Cody's year so far is landing his first cut, "Memories Are Made Of," co-written with Luke Combs and Ray Fulcher, on Combs' debut album "This One's For You." Cody has also had the opportunity to open for country artists LoCash, Cole Swindell, Lonestar, Frankie Ballard, Easton Corbin, and more. In Spring 2017, Cody lived out his childhood dream of headlining the South Carolina Poultry Festival, bringing in the largest crowd to date.
Cody continues to set high goals and take chances. "Music is in my blood and I will keep writing and playing songs I love as long as people keep listening. I thank God every day for the opportunity to do what I love and for the fans that support what I do. Anytime someone asks me what I believe it takes to make it in this business, I respond, 'I think you have to have a never-ending drive and love for what you do, find your own way and be a little too crazy to quit.'"