Event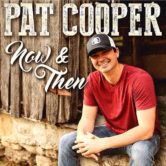 Pat Cooper on the Bud Light Seltzer Beach Stage
Tickets are $15… Ages 21+ Doors 6PM Show is 7ish.
A native of Thomson, GA, Pat Cooper has always been drawn to all things Southern, family and music. Appreciating the little things in life – days at the lake, cold beer and a few friends to cut up with – Cooper is a simple man with endless dreams.
https://www.patcoopermusic.com
Inspiration behind his music stems from his experiences growing up in a small town, to relationships to his motivation to "bring the real country of the old days back." "The 1990s to the early 2000s were, in my opinion, the best years of country music ever," says up-and-coming singer-songwriter Pat Cooper. "I appreciate the emotions and feelings that those songs made you feel. I'd like to bring that fire of country back!" Cooper has been a fan of country music since childhood, idolizing performers like legendary artists George Strait, Garth Brooks and Tracy Lawrence to current artists Jason Aldean and Eric Church. His entire life, music has been the main focus, whether it's the ear buds in his ears while exercising or hanging with friends, Cooper has always been singing along. It wasn't until he attended The University of South Carolina where he was able to showcase his true talent. Cooper would (intend to) sing one song at The Saloon every Thursday during karaoke night. Due to the love he received each time, these nights never ended with just one song. His peers supported him through and through, recognizing his talent and true passion for being on stage. The support that Cooper received during these crucial years inspired his move to Nashville after becoming a Gamecock alumnus. He co-wrote the title track to Luke Combs debut album "This One's For You." Pat has shared the stage with the likes of Luke Combs, Craig Morgan, Scotty Mcreery, Big & Rich, Parmalee and Michael Ray and Tyler Farr! Cooper released a summer single "Don't Have to Be Anything" in June of 2018. He recently released his latest single "When The New Wears Off" this past April and is planning on releasing new music in the fall of 2019 and potentially touring at a city near you!