Event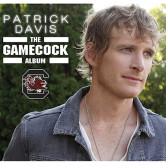 AN EVENING W/ PATRICK DAVIS & HIS MIDNIGHT CHOIR
Venue:

Saturday Night

Doors:

9PM – 01:30 am
Tickets are $10…Doors 9PM Show starts at 11PM
Patrick has decided it is time to start making his live shows exactly as he hears them happening in his head by bringing out a band that now consists of a horn section, background singers and the "normal" suspects led by PD's dad Rusty. Check out the tour section to see exactly where PD will be with this new lineup that he is calling "His Midnight Choir" in honor of one of his all time favorite lyrics from the beautiful Leonard Cohen song "Bird on a Wire".
I could put up the usual bio (boring yet full of facts that are meant to inform & impress) but instead I"ll just say this…
I"m very fortunate 2 make a living writing & performing my own music… it is not only the best job I could ever dream of having… it is also the only job I have ever had (I'm not counting the job I had my senior summer teachin' basketball to kids at a summer camp).
And if I must say something about my resume… well… I write songs for EMI Music Publishing, I've had songs recorded by artists like Darius Rucker, Jason Michael Carroll, Jewel & even one of my heroes Guy Clark… & I love my wife, my two dogs, my Tom Petty Model Martin, The Dallas Cowboys & HBO Programming on Sunday Night!! 🙂
Much Love
PD