Event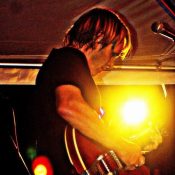 Rob Crosby Group with Remedy
With the high possibility of bad weather today. We have moved both bands to the inside stage. Remedy will start at 4:30-6:00. Rob Crosby Group on stage as soon as possible to close the show.
Thanks
the Windjammer
Tickets $15 advance $20 DOS
Doors 4:00 Remedy will play on the inside stage starting 4:30ish. Rob Crosby Group will play afterwards on the outside stage. Starting 6 or 7.
http://www.robcrosby.com
Rob Crosby began his musical career in his home state of South Carolina and built a regional following.
After moving to Nashville he achieved national success by writing a #1 song for Lee Greenwood, "Holding a Good Hand". He was signed by Arista Records and his first three singles reached #7, #8, and #11 on the country charts.
https://www.facebook.com/REMEDY_in_SC-112941787694416