Event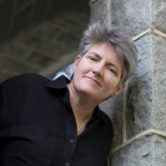 Rene Russell Trio w/ Charles Cannon and Danielle Howle Band
Venue:

Wednesday

Doors:

8PM

Tickets Available at Door
Ticket are $5 at the door…Doors 8PM Show is 9PMish
Rene Russell:  A native of South Carolina, Rene Russell has been dazzling audiences with her brand of percussive Americana/Rock for the past 30+ years from Nashville to San Diego, Atlanta to Austin, Texas. Rene not only writes her own material, but performs it with the passion and precision only a dedicated artist is capable of. During her travels she has had the opportunity to share the stage with performers such as Indigo Girls, Tom Chapin, Jennifer Nettles Band, and Michelle Malone. The power of her voice and her incredible presence in front of an audience could easily fit her onto any stage, and keep her level with any other artist.
In 2004, she moved to Charleston, SC, where she books the talent for a local venue and travels the SouthEast performing. In 2017 Rene stopped playing cover music and started focusing on her original songs, having performed as a solo in the past she is creating a 3 piece "Power Trio", Drums, Bass and Rene on 12 String Guitar & vocals. With the support of Artist Formula, and Symphonic Distribution, Rene will be playing all original shows both as a solo, duo and Trio starting in 2018.
April 23, 2018 will see the release of her single, "I Wonder, Do You?" and the video. She plans to release 2 more singles over the next few months, as well as tour regionally, both solo and with the trio, securing slots in key venues as well as fairs and festivals.
https://www.reverbnation.com/charlescannon