Event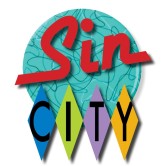 Sin City With David Bethany
Venue:

Saturday Night

Doors:

9PM – 01:30 am

Tickets Available at Door
Tickets are $5 (Doors 9PM Show at 10PM)
A band, comprised of the most unlikely set of characters, that come together every so often, to share the songs of country music's heyday.
https://www.facebook.com/sincityvintageband/
http://davidbethanymusic.com/David_Bethany/Main.html
David Bethany is a singer / songwriter from Charleston, SC. He has shared stages with Bonnie Raitt, Richard Thompson, George Thorogood, Stevie Ray Vaughan, and Loudon Wainwright III, not to mention Men at Work, Culture Club, and Ed McMahon. He was the lead singer, songwriter and guitarist for the popular regional band The Killer Whales. The list of his musical influences would include Walter Hyatt, Joe Strummer, Desmond Dekker, Marvin Gaye, Bo Diddley, Tom Waits and Elvis Costello, in no particular order. He has appeared in movies with Julia Roberts, Liam Neeson and Timothy Hutton.