Event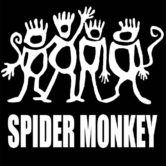 Spider Monkey on the Liquid Aloha Beach Stage
Tickets $15 DOS $20
Doors 6:00 Show at 7:00ish…
Ages 21UP or with Parent
https://www.facebook.com/officialspidermonkey
It was a time before cell phones, Facebook, YouTube, GPS, or ProTools, (it also was a time before several other bands decided to name themselves Spider Monkey).
It was Summer, 1992 when Todd Horn, Randy Rockalotta and Tony Gialluca III relocated to St. Augustine, FL from Canton, Ohio and met local skater/guitar player, Garrett Coleman. In two weeks, they wrote eighteen songs and played their first live show. Spider Monkey was born.
Quickly signing with powerhouse booking agency, Cellar Door Entertainment, the perpetual tour commenced. From 1992-1999, Spider Monkey toured the country extensively, performing 250-300 shows a year, drawing sell-out crowds nearly everywhere they went and selling over 50,000 CDs from their 4-album, self-distributed catalog. The music was dubbed by one interviewer as "buzzsaw pop", and the live shows: legendary.
In 1999, exactly seven years to the very day of their first show, Spider Monkey took a brief hiatus to pursue life off the road.
August, 2014, Garrett, Randy, Todd and Tony reunited in the studio as if they never left. A freakish amount of power came together once again. The result? A few blisters, countless fits of laughter and a series of singles currently in production starting with 'GOOD THING'.