Event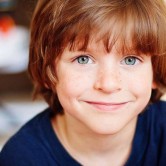 "Team Ethen Hope Jam….Party with a Purpose" Weird Science, Stud Farm, Shem Creek Blues Band, and Forest Baldwin
Venue:

Saturday Night

Doors:

7PM

Tickets Available at Door
Donation is $10 at the door (Doors 7PM)
It's hard to know for sure exactly when 8-year-old Ethen Richardson started having headaches.
https://www.facebook.com/EthenRichardsonUpdates
They came and went for a while and his parents chased the normal things through their doctors. But at some point in July, Ethen started having bouts of nausea. After he got sick – he would be normal.
Todd and Brandy Richardson have four kids, so headaches, stomach viruses, various scrapes and bruises are business as usual for the Mount Pleasant couple.
For Ethen, though, this would turn out differently. Luckily, friends, family and perfect strangers would come out of the wood works to rally behind them.
Ethen was diagnosed with a rare type of tumor in his brainstem that is very aggressive and cannot be removed. Doctors explained to Todd and Brandy that the median survival time for this type of tumor is nine months after diagnosis. This type of tumor affects 150-250 children a year and there is no procedure to operate, nor is there any known way to kill the tumor. Right now the treatment is to slow the growth for a while with radiation and provide comfort care when it returns.
On Saturday, March 29, at the Windjammer on the Isle of Palms, a Hope Jam will be held in Ethan's honor from 7 to 11 p.m.
Weird Science, an 80s cover band will perform. Tickets are $10 and there will be a live and silent auction.
Jeff Bateman, a Charleston Native has been a local musician for more than 25 years.
He lost his father to cancer when he was a senior in high school and his sister in 2007 to brain cancer. He put together a fundraiser to help with his sister's medical bills shortly before she passed. "It was an amazing event that people still talk about today," he said.
He has organized some other fundraisers, not only for cancer patients, but also for awareness and research. Bateman's goal is to develop an annual event that creates/contributes to an ever-growing fund to help individuals and/or families in times of need.
Thus, he was more than willing to help organize the Team Ethan Hope Jam where his band Weird Science will be headlining.