Event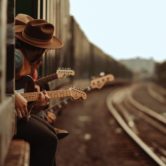 The Gold Magnolias
Tickets are $5 at the door…Doors 9PM Show at 10PM
Based in Brooklyn, Daniel Foose and Hudson Mueller (Austin, TX) with Evan Felts (New Orleans) bring a Southern pace of life to New York's live music scene, adding vibrant sound to bluesy riffs. Enter jazz saxophonist Ryan Anselmi (Kansas City) and Jeff Barton (Raleigh, NC) to finish the funky jam-band sound. Reminiscent of the Alabama Shakes and Nathaniel Rateliff & The Night Sweats, The Gold Magnolias' sound gives respect to their musical heroes like Taj Mahal, Willie Nelson, The Allman Brothers, George Clinton, Little Feat, and Stevie Wonder.
http://www.thegoldmagnolias.com/#home-2-section
Media Quote
"The Gold Magnolias are powerhouses! The band… evokes such artists as recent phenoms, The Alabama Shakes and soul-stalwarts like Fats Domino and James Brown. The two times we've had them perform for us, audience members I didn't know were hugging and high-fiving me in thanks after the show." – Harmony Presents via The News Eagle, Scranton, PA
Bio
The Gold Magnolias: Magnolium Aurum: A very rare species of gilded flora native to the U.S. south, but found lately in the seldom-greens of New York City, the five petals of Magnolium Aurum represent the five pillars of funk. Let's listen to their wisdom.
Songsmith, Hudson Mueller, and golden-throated Evan Felts lead the pollination effort with their sweet lyrics. All the bees are flockin' with Ryan Anselmi's siren sax call, and the funky foundations of bass-man Daniel Foose and drummer Jeff Barton.
For the past seven years, this union of southern soul soldiers has wafted their funky fragrance to audiences across the land with such hits as "Brooklyn Streets," "Southern Man" and "Dirty French Fry". Fresh off the release of their sophomore album, "Sail on Glam Dog," the GMAGS look to drop a new EP this fall with more fun, provocative and above all, funky tunes for your enjoyment.