Event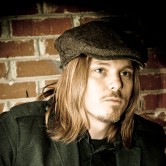 The Jason Lee McKinney Band
Venue:

Thursday Night

Doors:

9:00 pm

Tickets Available at Door
Tickets are only $5 at the door Only
Doors 9:00
http://www.jasonleemckinneyband.com
By facing his losses and demons on the page, McKinney is able to write relatable music. His passion and energy is a perfect foil for his down-to-earth songs: it is hard to imagine anyone listening to "June 7th," about his divorce, without getting a lump in their throat. The song starts, "It was the 7th of the sixth month when my world stopped spinning/ When you said that you don't love me anymore/ We swore that we would hold on, so I didn't see it coming/ And I guess I really still don't understand," and his hurt is palpable. By being so specific with his lyrics, McKinney opens his heart up to the audience while still writing a song everyone who has ever loved and lost can identify with.
Likewise, more laid-back songs like "Middle of Nowhere" are about growing up in the Midwest, and would fit in on any contemporary radio station—"Born on the Westside of a Midwest town/ Indiana boy without a doubt/ Raised on the banks of the Ohio/ skippin' rocks to see how far they'd go" evokes more than just his own memories, these are the shared childhoods of Midwesterners.
He also talks about touring and the blessing and curse that music can be in "Strangers, Stages, and Cheap Hotels," with lyrics " I fell for the one mistress who don't share/ she gives me strangers, stages and cheap hotels" and writes about new beginnings on songs like "Better the Second Time," with lyrics like, "Every now and then you get a second chance/ Someone comes along that makes you want to live again," which make it obvious that McKinney is taking the pain of the path of all he's learned in his life and moving forward. He is ready to leave his permanent mark on the music industry.
Artists We Also Like
Avett Brothers, Steeldrivers, Pat Green, Bob Seger, Keith Urban, Brooks and Dunn, AC/DC,Willie Nelson, Jack Ingram, 80's rock, 70's Rock