Event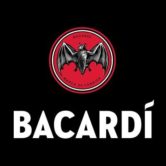 Whiskey Diablo ("Bacardi Beach Series Free Tuesday" )
Venue:

Tuesday Night

Doors:

10PM – 1AM
https://www.facebook.com/whiskeydiablo/
Whiskey Diablo strives to deliver each show with a sweaty celebration of freedom, chaos and individualism as if it's the last night it will ever happen. With both traditional and unconventional methods, their music takes on a range of topics such as mortality, travel, love, existentialism, personal and societal obstacles, promiscuous women, appalachian lives and the debauchery that inevitably ensues during and after a show. The band's shows draw mix of bar flies, bikers, boaters, cooks, bartenders, philosophers, rebels, mechanics, outdoorsmen, surfers, farmers and artists. While Whiskey Diablo unites a crowd with profound and irresponsible subject matters; it is the sheer sake of hedonism, authenticity and a good laugh in the vein of the old big band crooners that keeps folks coming back for an unpredictable night.
Whiskey Diablo played 227 shows by the end of 2013 including an opening spot for Unknown Hinson at Charleston's Music Farm, a headlining date at The House of Blues in Myrtle Beach for the Myrtle Beach Beer Festival and an opening spot for Scott H Biram at The Charleston Pour House. In 2014 Whiskey Diablo moved forward with an opening date for Hank Williams III's former bass player Joe Buck Yourself and extended their reach throughout the southeast including a two night stop in New Orleans LA that resulted in bassiest Brad Poplin and then drummer Jonathan Peace being escorted back to the motel by two hair braiding hookers as well as vocalist / guitarist Patrick Blake being thrown out of a bar at 7AM with the bartender yelling "You and your small cowboy hat….get the f%#K out of my bar!!!"
Whiskey Diablo began in the Summer of 2011 after the disbandment of Patrick Blake's former band Whiskey N Ramblin'. T. Ballard Lesemann of the Charleston City paper claims "Blake has earned a reputation for his raspy, gutsy singing style and fiery guitar work." On the momentum of his solo work and Whiskey N Ramblin shows, Blake enlisted Charleston veteran's Brian Widlowski (drums), Jonathan Grey (double bass, Jump Little Children) who was eventually replaced by Brad Poplin (Steel Rollers) to create Whiskey Diablo.
Whiskey Diablo's first official show was in Blake's hometown area of Bristol Tennessee in July of 2011. The band then came back to Charleston and began doing rounds on the local circuit. To close out the summer, Whiskey Diablo returned once again to Bristol TN to play Bristol's NASCAR race. An unknown streaker from the crowd joined the band onstage but was quickly apprended by the police only to discover he and his girlfriend "rescued" a baby raccoon. In stark contrast, Whiskey Diablo started a series of Sunday night performances at Charleston fine dining restaurant High Cotton in November of 2011. Additionally, the band also started recording their first album. The year ended with a sold out NYE show at Barsa in downtown Charleston. In October 2012 the band's first LP "Wail and Serenade" was released and eventually picked up by Charleston FM station 105.5 The Bridge and 92.1 The Palm in Columbia SC.
2014 brought yet another line up change as Brian Widlowski departed from the group to nurture his family life and rejoin some of his former musical projects. An array of drummers have succeeded in Widlowski's absence including Jonathan Peace (Godwin Falcon), Jack Friel (Gaslight Street, Moon Dog) and Stratton Moore (Sex Bruise, Gaslight Street, Face Funk) but Marshall Hudson (Royal Tinfoil, Jordan Igoe) may be the right musician to fill the chair as he has confirmed several upcoming shows. As 2015 approaches, Whiskey Diablo looks to head back into the studio and record new material with the new lineup, create several corresponding music videos and continue to expand their touring range. Three years after the band's inception, with an impressive "all for one – one for all" lineup, Whiskey Diablo may have all the variables they need to excel instead of imploding.