Event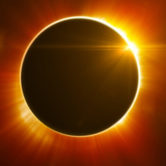 Total Solar Eclipse
Venue:

Monday

Doors:

All Day
Entertainment:
On the Beach Behind The Windjammer
11:30-2:30 DJ Natty Heavy
3:00-4:30 Planejane
On the Windjammer Deck
All Day TV 2 News Broadcasting
3:00-7:00 DJ Natty Heavy
Inside The Windjammer
7:00 till Josh Hughett Band
A total solar eclipse will take place August 21, 2017. A partial Eclipse on Isle of Palms will begin at 1:10 p.m. Isle of Palms will be completely covered in the eclipse shadow at 2:46. Partial eclipse ends 4:10 p.m.
People viewing a total eclipse must take proper precautions regarding eye safety. Eclipse glasses will be available at City Hall, 1207 Palm Boulevard, and the Recreation Department, 24 28th Avenue, at no charge. Free eclipse glasses will also be available the day of the event at a tent next to the stage. *One per person, while supplies last*
Music and activities will be held on the beach in the area of Front Beach, from the Windjammer through the IOP County Park. Children activities will be at the IOP County Park.
Paid parking will be available at the Municipal Parking Lots, located on Pavilion Drive for a daily fee of $8. Visitors may also park at the Isle of Palms County Park located at 14th Avenue. Metered parking is available on Ocean Boulevard near Front Beach between 10th and 14th Avenues.
Be reminded of the following rules:
-Dogs must be on a leash and owners must clean up after their pets
-Alcoholic beverages are prohibited
-Golf carts are not allowed on the beach
-No glass bottles are allowed on the beach
-No overnight sleeping on beach