Event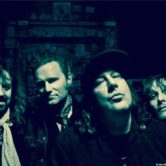 Drivin N Cryin W/ Passenger Pigeon
Venue:

Saturday Night

Doors:

9PM – 01:30 am
SOLD OUT…(Doors 9PM Show at 10PM)
Celebrating their 30th Anniversary together, Atlanta-based southern hard rock act Drivin' n Cryin' was also inducted into the Georgia Music Hall of Fame in the Fall of 2015.
http://www.drivinncryin.com
https://www.reverbnation.com/passengerpigeon
In October 1985 Drivin' N' Cryin' played their first show at Atlanta's famed 688 Club. The band quickly gained attention for its blistering live shows and amassed a rabid fanbase in the fertile soil of the late-1980s music scene in the Southeast. Now 30 years later, founding members Kevn Kinney and Tim Nielsen find themselves enjoying a milestone anniversary for the band, having survived the pressures of fame, a shifting musical landscape, multiple lineup changes, and miles of back roads and highways to arrive here.
With a gold record, 10 full-length albums and a handful of EPs to their credit, the band still refuses to rest on its laurels, adding Jason and the Scorchers axe man, Warner E. Hodges, to the lineup and continuing to tour the United States and Europe to great acclaim. In 2015, a vinyl-only collection of 10 choice cuts from the band's 4-EP 'Songs' series, entitled Best of Songs, was released on Nashville's Plowboy Records. Comfortable with their past and confident in their future, the band has an arsenal of songs, a full tank of gas, and no plans of stopping any time soon.